Creating trust with customers may feel like an elusive pursuit, but it is now more important than ever before as Americans struggle through the lasting financial impact of the pandemic. Americans are looking to financial companies to provide advice and great service, but trust is still in question. How can you keep up with your customer right now, and build long-term trust?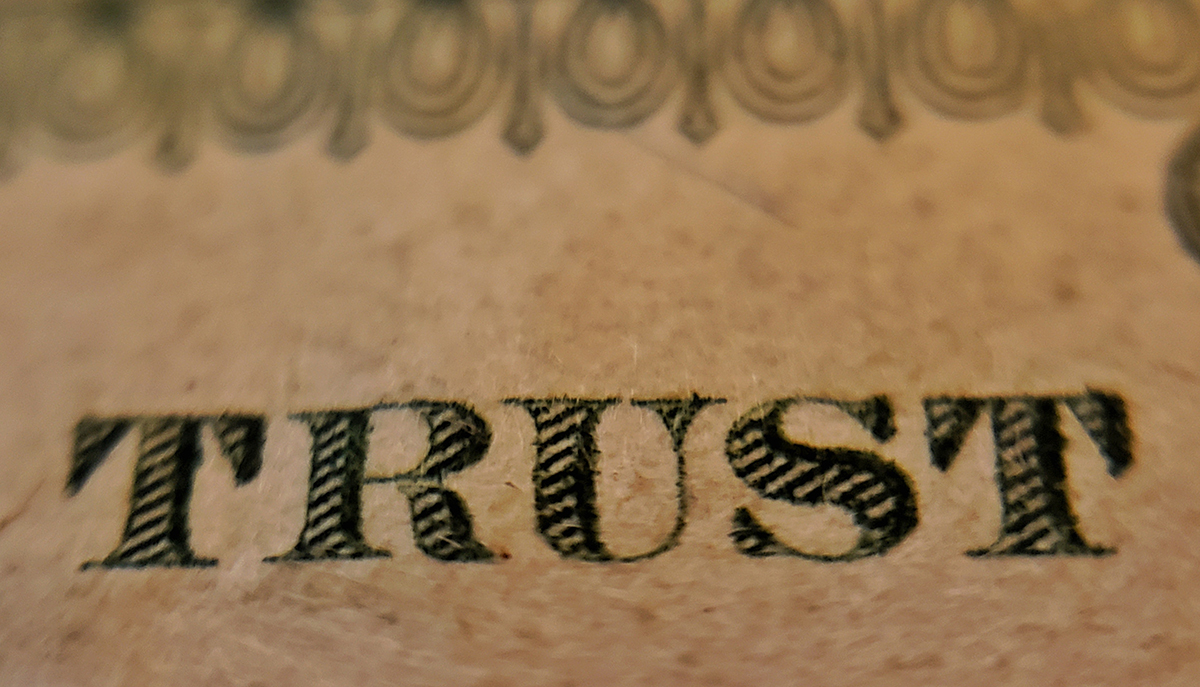 Financial Conversation Transparency Trends
With so many people being impacted by layoffs and work from home, we have seen in our Logica® Future of Money study that Americans are more open about their financial situations than they have been before. Conversations about money are more prevalent and more transparent, and people are crowdsourcing advice on money like they crowdsource advice in other areas of their lives. In fact, top psychologists encourage talking openly about finances as it can break down taboos, help gain perspective, gauge progress against goals and encourage accountability. Financial brands should understand this, and use it as an opportunity to become a trusted resource for these conversations.
Who Americans Trust for Financial Advice
Our Future of Money Study shows that Americans are still most likely to turn to financial advisors (31%) and institutions (25%) for financial advice, but friends and colleagues (21%) are in close third place. Trust of these top three sources has remained steady during COVID-19, while many other institutions, including the government, media and schools have decreased. According to Wealth Advisor, financial brand traits that garner trust include the quality of products and services, great value, security, customer service and customer treatment. Americans also want a financial company that helps them manage their money actively during this time, and communicates with them in a personalized, empathetic way.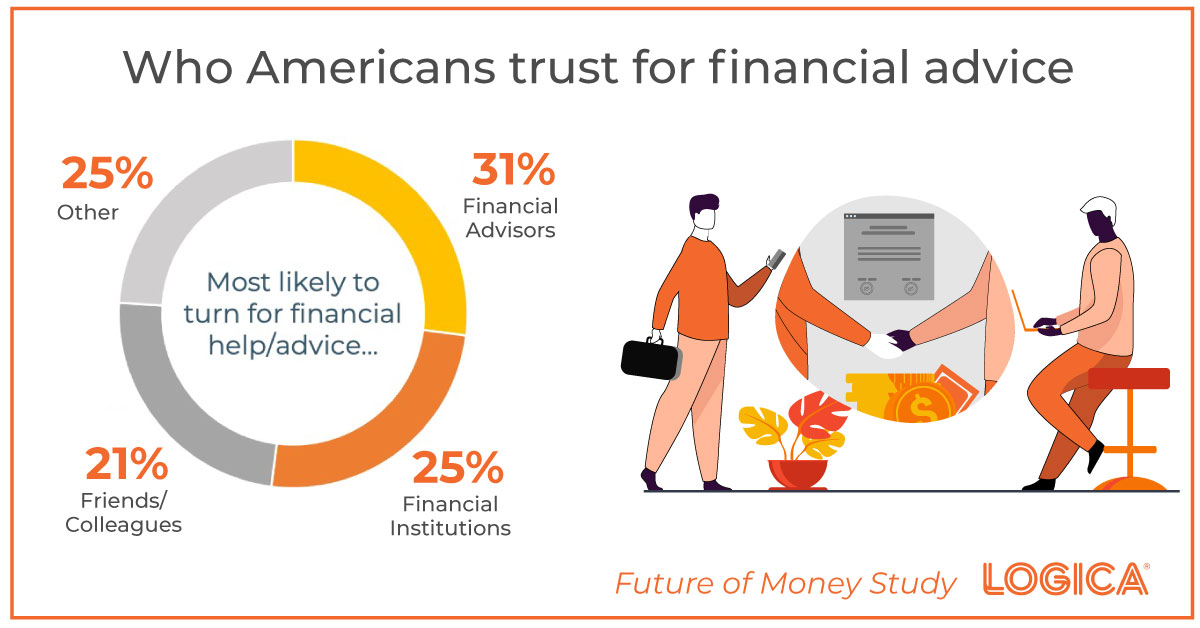 How to Build Trust that Lasts
Financial brands need to create a fully integrated, personalized, and relevant experience for customers to help build trust. In order to do this, they must fully understand their customer base and their customers' shifting needs by gaining deep and effective insights. There are tremendous opportunities to show up for customers with an optimal engaging experience—one that evolves quickly over time. The brands that do this will win the hearts and wallets—and trust—of their customers.
What's Important Right Now
While you need to dig deep to understand all customer segments, our Logica® Future of Money Study uncovers themes financial brands should keep in mind when looking to establish trust.
Customers are looking for relevant, empathetic communications that center around them and their current needs. Financial brands need to research those needs, and meet them.
Banking customers are looking for a fully integrated experience across all their devices, touchpoints and interactions—especially during this time.
Financial institutions need to operate with transparency, authenticity and simplicity to engage their customers.