Buy Now / Pay Later and Peer-to-Peer payments are on the rise with Gen Z during COVID-19
You have experienced it and have seen it in the headlines: use of cash is on the decline in the United States, while other payment methods are rising. While these trends started before COVID-19, the pandemic has accelerated change in this area. Insights into these payment trends are uncovered in our ongoing Logica Future of Money Study.
Use of cash is declining
Buy Now Pay Later is on the rise
Peer-to-peer payments (P2P) are on the rise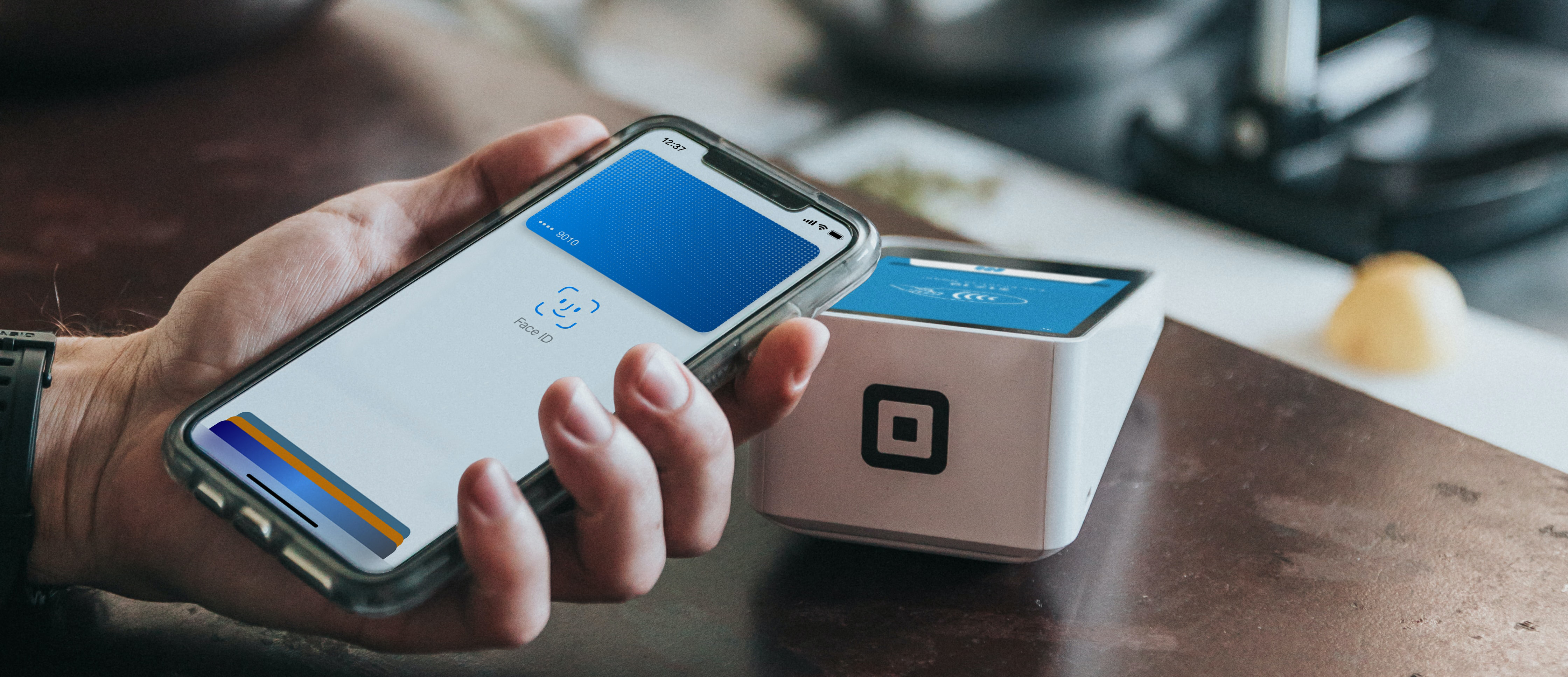 1. Use of cash is declining
In the latest wave of our study, fielded July 8-14, we see a continued decline in the use of cash. Compared to Fall 2019—when 25% of Americans reported using cash for their most recent transaction—we see that just 21% reported using cash in Summer 2020. At the same time, we see an uptick in debit card usage compared to Fall 2019.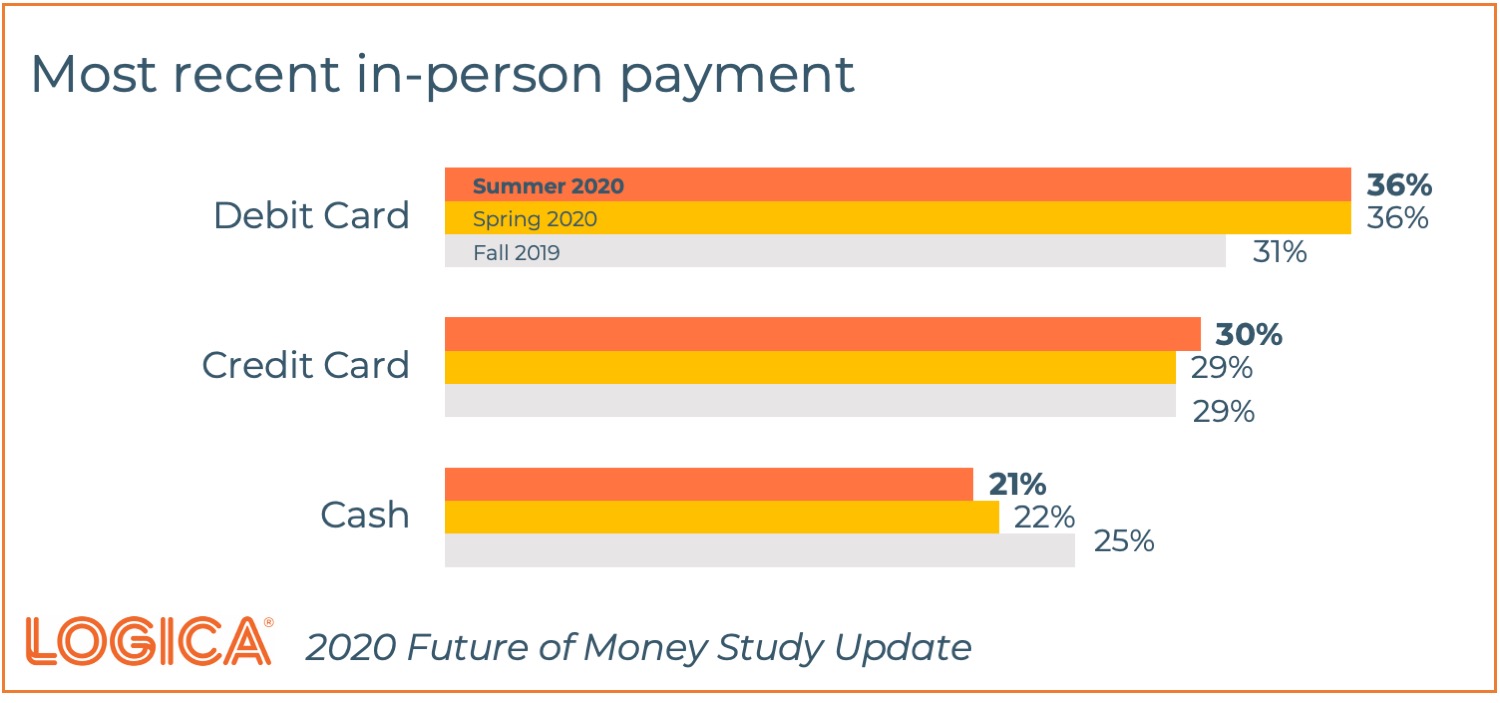 2. Buy Now / Pay Later is on the rise
Just over one in ten (13%) of Americans report using Buy Now / Pay Later and installment payment options more than they did before COVID-19. This increase in usage is largely driven by the older segment of Generation Z included in our study (16-23 years old).
There is a rise in Buy Now / Pay Later and other embedded finance options—and increased competition in this space, which includes the launch of PayPal's Pay in 4 and the rise of Klarna's valuation. Greatest awareness and usage in our Future of Money Study is for PayPal Credit, though awareness increased for a number of other payment brands such as Afterpay, Affirm, Klarna, and QuadPay between our Spring and Summer research waves.
3. Peer-to-peer payments (P2P) are on the rise
Almost one-quarter of Americans (23%) report their use of P2P payments has increased. This rise in P2P payments is also driven by younger generations: the older Gen Zers included in our study along with Millennials. Forty-two percent of Gen Z report increasing their usage, up 10 percentage points since our Spring study wave. At the same time one-third of Millennials (34%) report using it more—up 11 percentage points from Spring.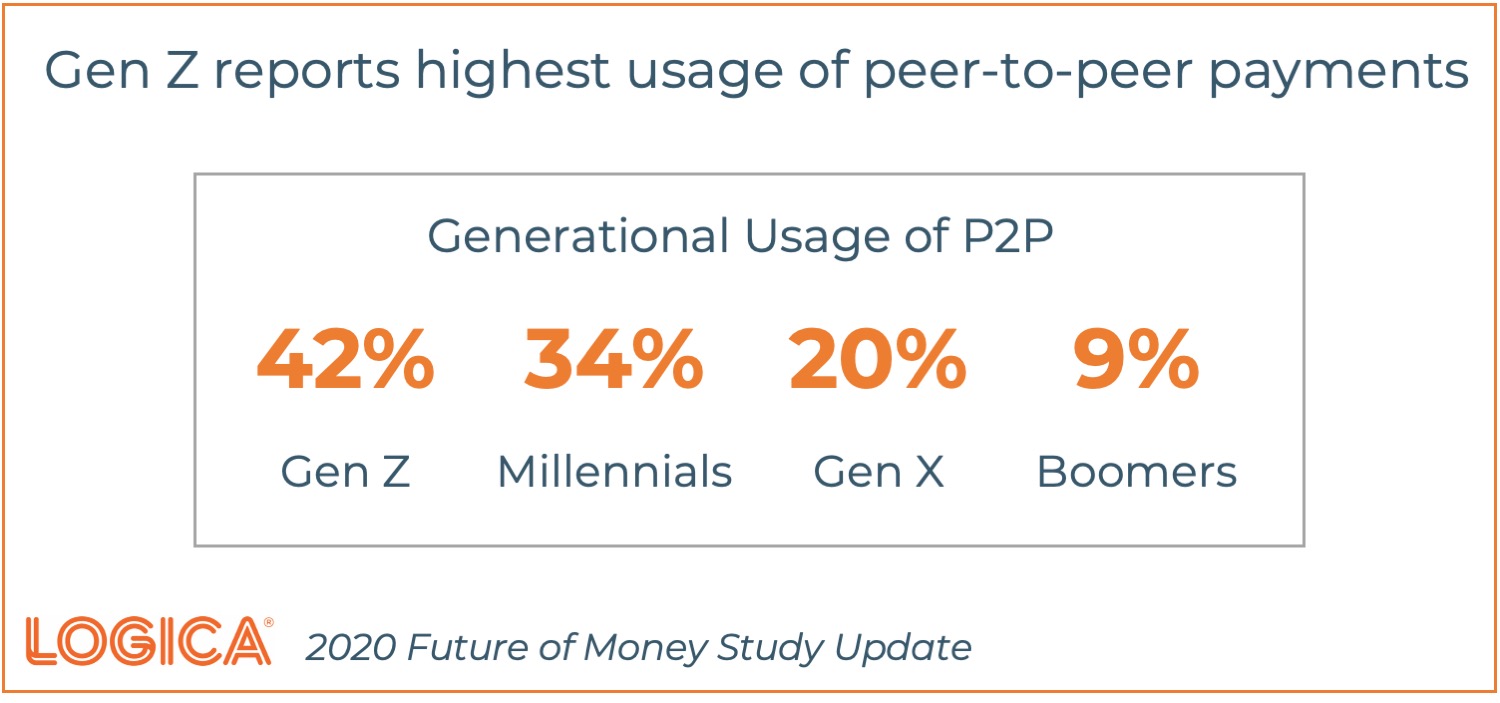 Sixty-seven percent of respondents cite PayPal as their preferred P2P platform, and report holding an average of $572 on balance in their PayPal account—up 30% over our Fall 2018 study wave.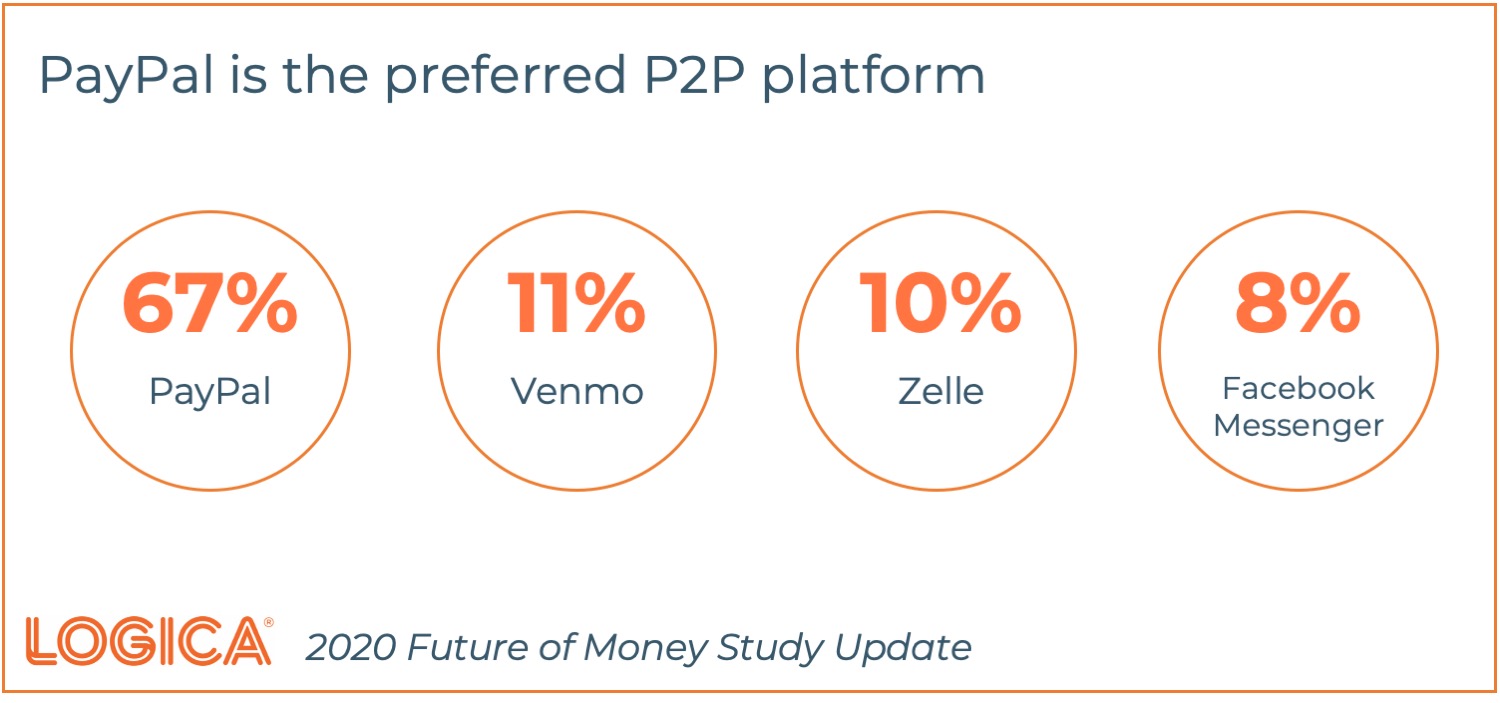 Americans are using P2P primarily for paying someone back. P2P is also used for food delivery, personal services and household services, less so for services for kids. Of those who use P2P, 52% use it to get paid for the goods or services they provide.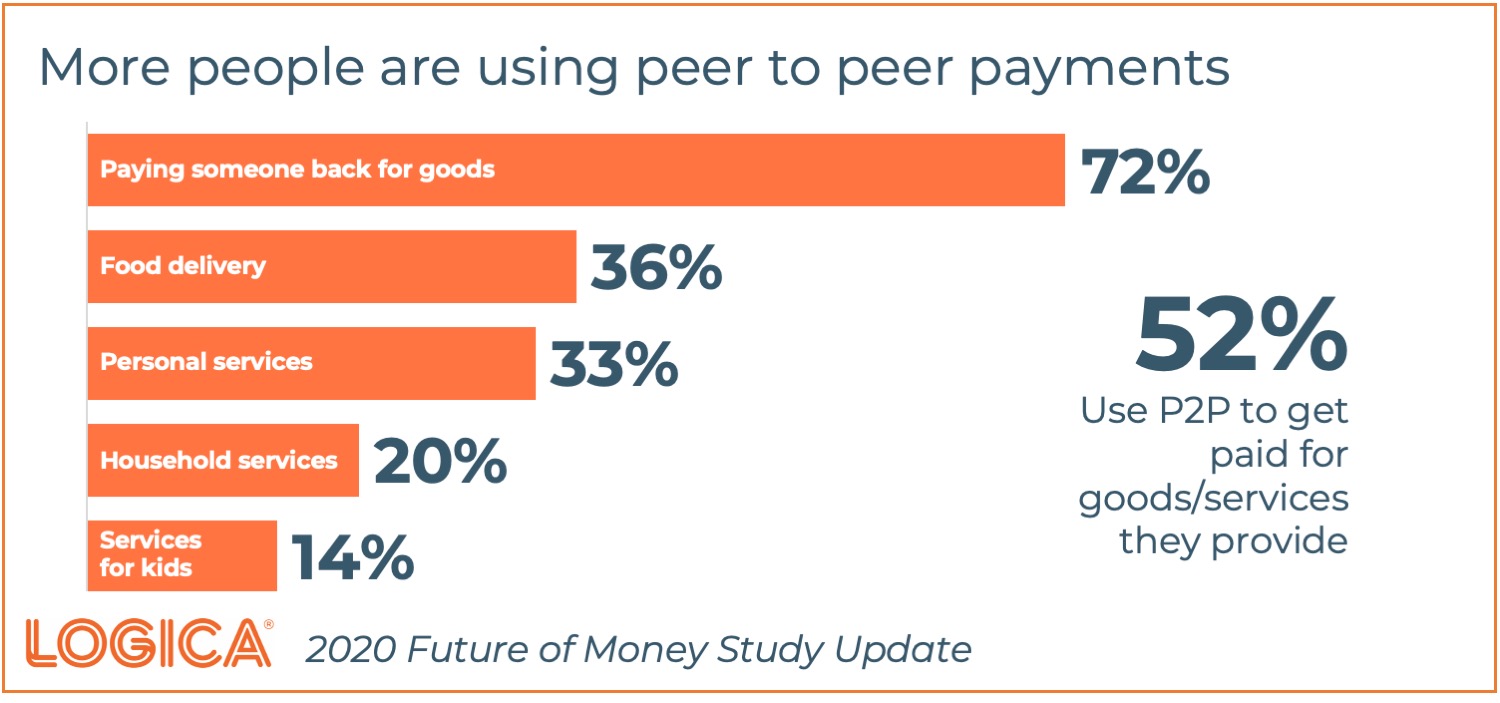 "I have a son who lives in Florida and he needed money and told me how to download Zelle, and he walked me through what to do to send him money." —(Qualitative Research Respondent, corresponding qualitative research with KNow Research)
Key Highlights
There are big changes happening in payments. Based on the findings from our latest Future of Money Study, we recommend taking a look at your research agenda on payments.
Are you meeting the needs of Gen Z? The older members of this generation are in college and entering the workforce. Due to COVID, they are making choices on lifestyle and work that are different from many people in prior generations. The way they learn to manage payments and spending can set a precedent for decades to come.

Are you meeting consumer needs for real-time payments? There is an increased demand for real-time payments, and P2P is on the rise as people use less cash and are paying for goods and services real-time.

Can you help meet the needs of consumers with embedded finance options? There are growing opportunities to meet the needs of consumers with clear, transparent Buy Now Pay Later and installment payment options that help the consumer manage cash flow during this time.
Visit our Future of Money page to access the entire report.
You can also take a deep dive into employment trends and job satisfaction as the pandemic continues by checking out our recently released State of the American Worker study here.
About the Logica Future of Money Study, Summer 2020
The newest insights in this special report are based on data collected from a nationally representative group of 1,000 American adults balanced on gender, income and generation. An additional 200 older Gen Zers (age 16-23) were also included for generational comparisons. Qualitative insights were provided by partner KNow Research. First fielded from April 8-14, this update was conducted July 8-14, and the results illustrate how people have continued to change their approach to making, spending, saving and investing money.