The next Logica® Future of Money Study is coming your way next month, but we wanted to reach out with a sneak peek on payment trends. During the ongoing pandemic, cash usage continues to decrease—and not just among the younger generations of Gen Z and Millennials. Our research shows all generations, including Gen X and Boomers, shifting to alternative payment methods—specifically to PayPal.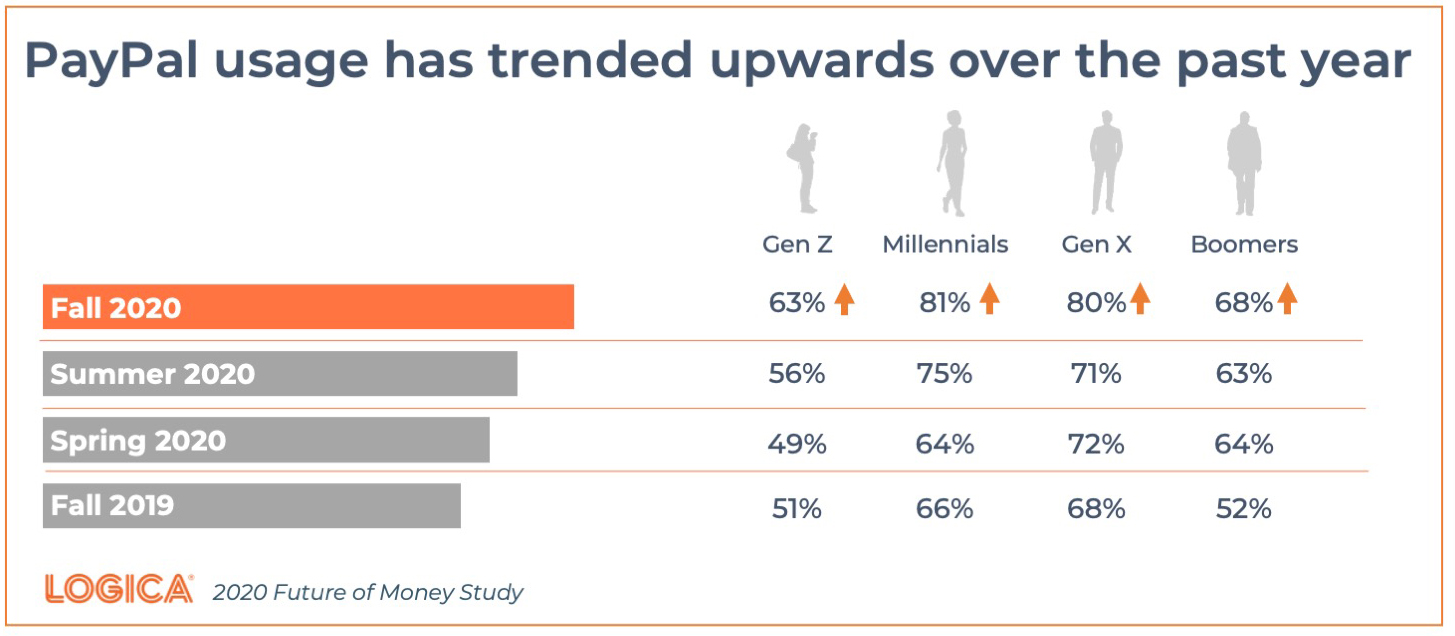 Let's face it, cash just seems dirty right now and not in the money laundering kind of way. "During the COVID-19 pandemic, we've all become more aware of the many places germs can live, from certain surfaces of buildings to everyday objects. One frequently touched item that people are rethinking is cash," according to Caroline Bologna in Huffington Post. The shift of businesses away from accepting cash for in-person transactions, and consumers not wanting to handle cash due to germ concerns, is only part of the story of increased digital payment usage.

The significant growth of online shopping for everyday items—and beyond—during COVID-19 is another reason we are seeing more and more consumers turn to digital payment options like PayPal. In fact, the pandemic may have "accelerated the shift away from physical stores to digital shopping by roughly five years." And with continued growth and usage of online shopping, we can likely expect PayPal and other digital payment services like Venmo and Zelle to have continued growth of adoption across all generations.
How can financial services respond to these shifts in payment behavior? Each generation is looking for something different, and has a different set of behaviors—preferences and behaviors are important to fully understand where your financial customer is in their payments journey. One thing we know, COVID-19 will be impacting payments for some time to come.
Want a sneak peek of our next Logica Future of Money Study before it is publicly released in December? Reach out to us!