The pandemic has certainly had far-reaching effects on working Americans. In both our spring wave of the Future of Money study and the current summer wave, people reported having their work affected by COVID-19 in a variety of ways. This research also looked at how the CARES Act stimulus check was received and used by Americans, what workers are looking for right now from their employers, and the impact of household income, gender and race on finances during the coronavirus.

Working During the Pandemic
In this current wave of the Future of Money study, 59% of people reported a pandemic-impacted work situation, down from 67% reported in the research conducted during spring 2020.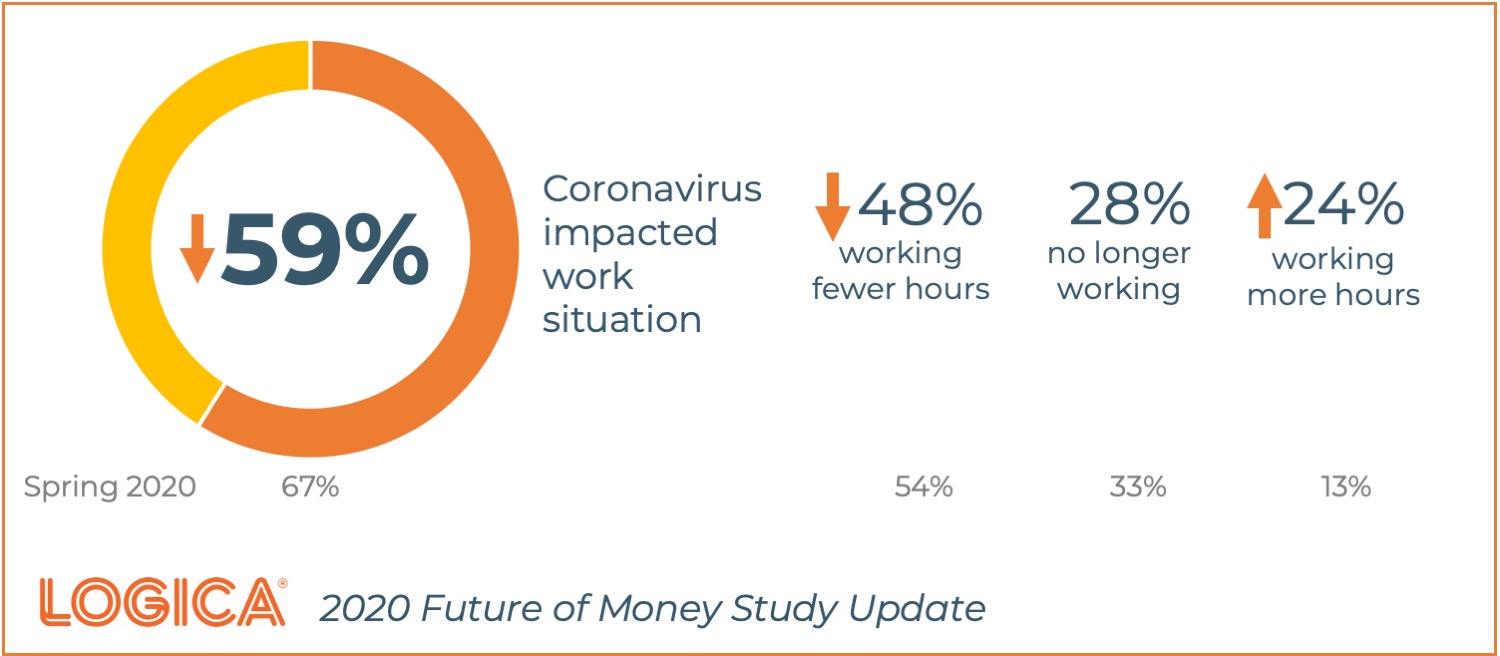 CARES Act Impact
We were also able to examine more closely the impact of the U.S. CARES Act on Americans' financial situation. By this summer 2020 study, 57% of Americans reported receiving a stimulus check and they were split on spending versus saving the funds.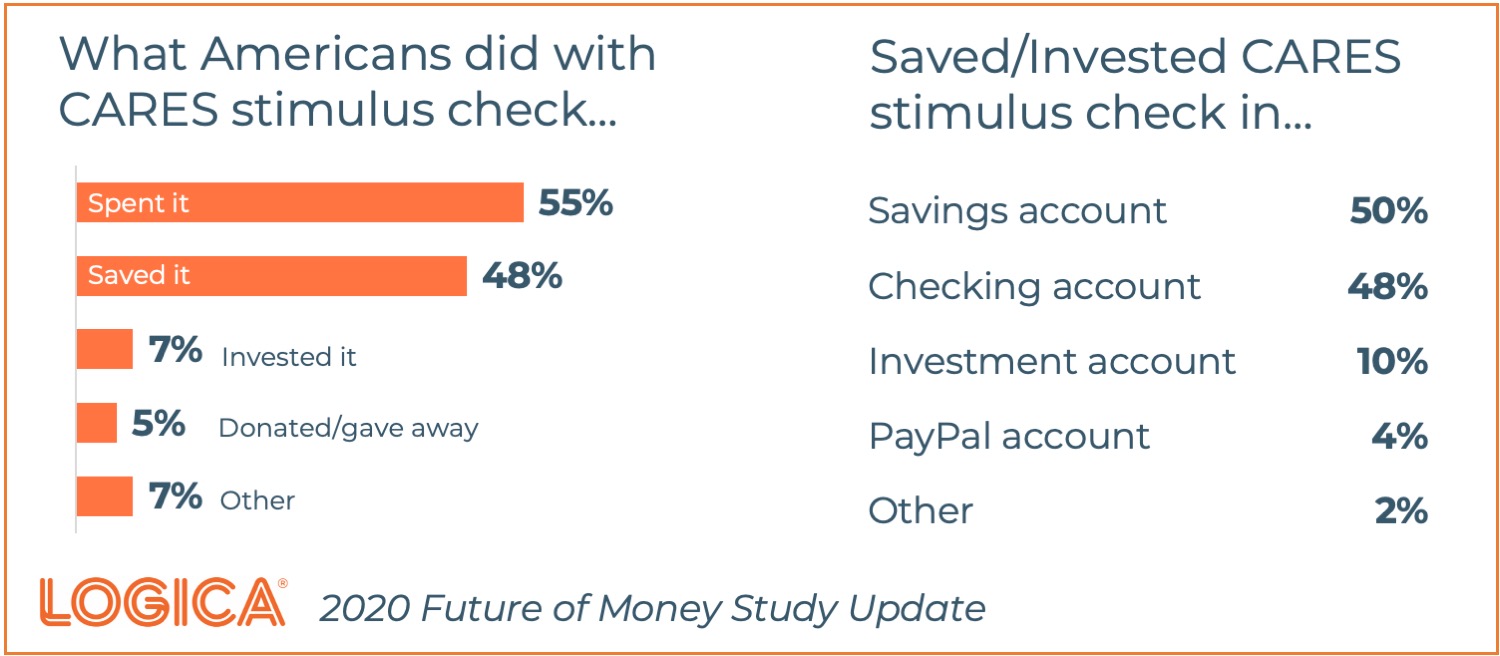 Support Needed from Employers
During these difficult COVID-19 times, Americans are looking for more support from their employers in many work-related areas, including emergency savings accounts.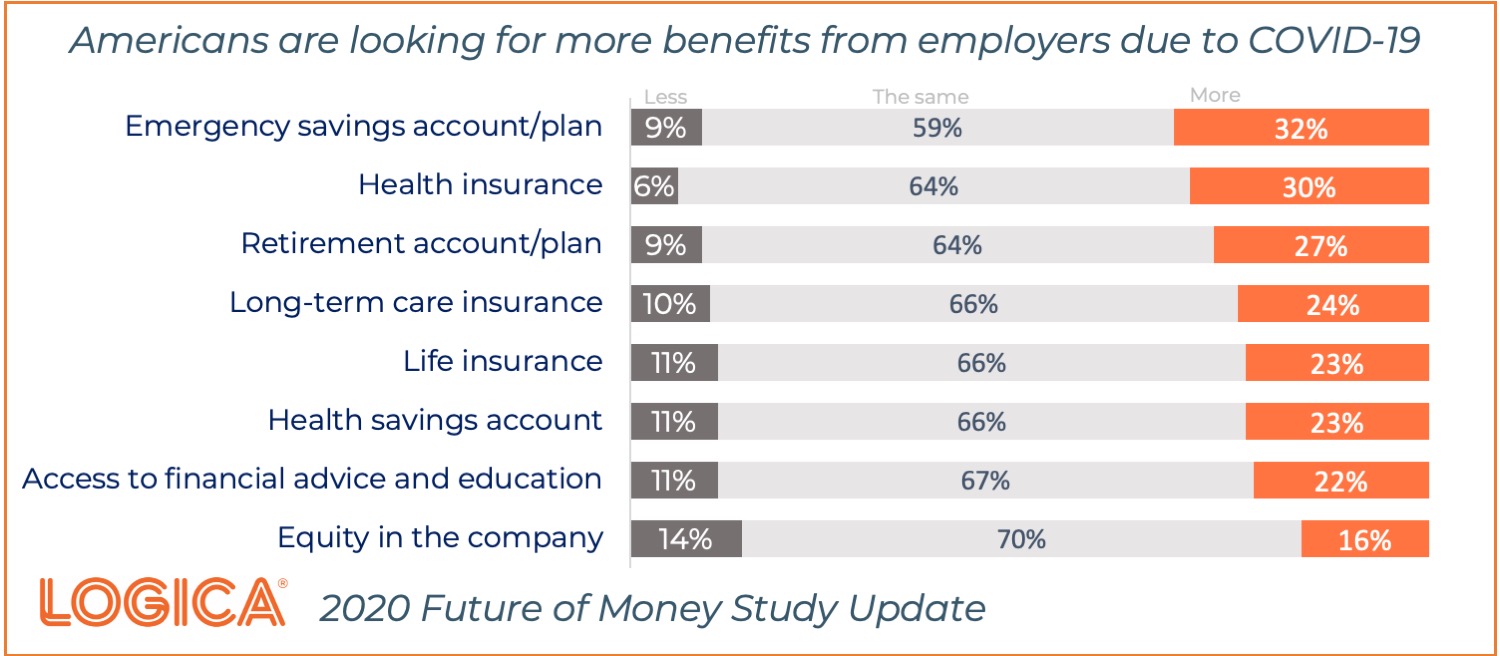 Based on the qualitative research conducted by KNow Research that accompanied the study, Americans recognize what brands are doing to meet their needs during the pandemic.
"Companies have been good. Waived a lot of things, forgiven. I think it's the right thing to do. I'm really impressed on that end of human nature."
Stress Higher for Lower Incomes
And there are still differences in the way people are reacting to the ongoing impact of the virus: those who have household income above $75K reporting less overall stress than those with lower incomes. And from a gender standpoint, men are in a better financial position than women to make ends meet—with 61% of men having money leftover each month after paying bills, compared to 48% of women. This summer, we looked at impact by race and found differences between those respondents who identify as members of diverse groups versus whites.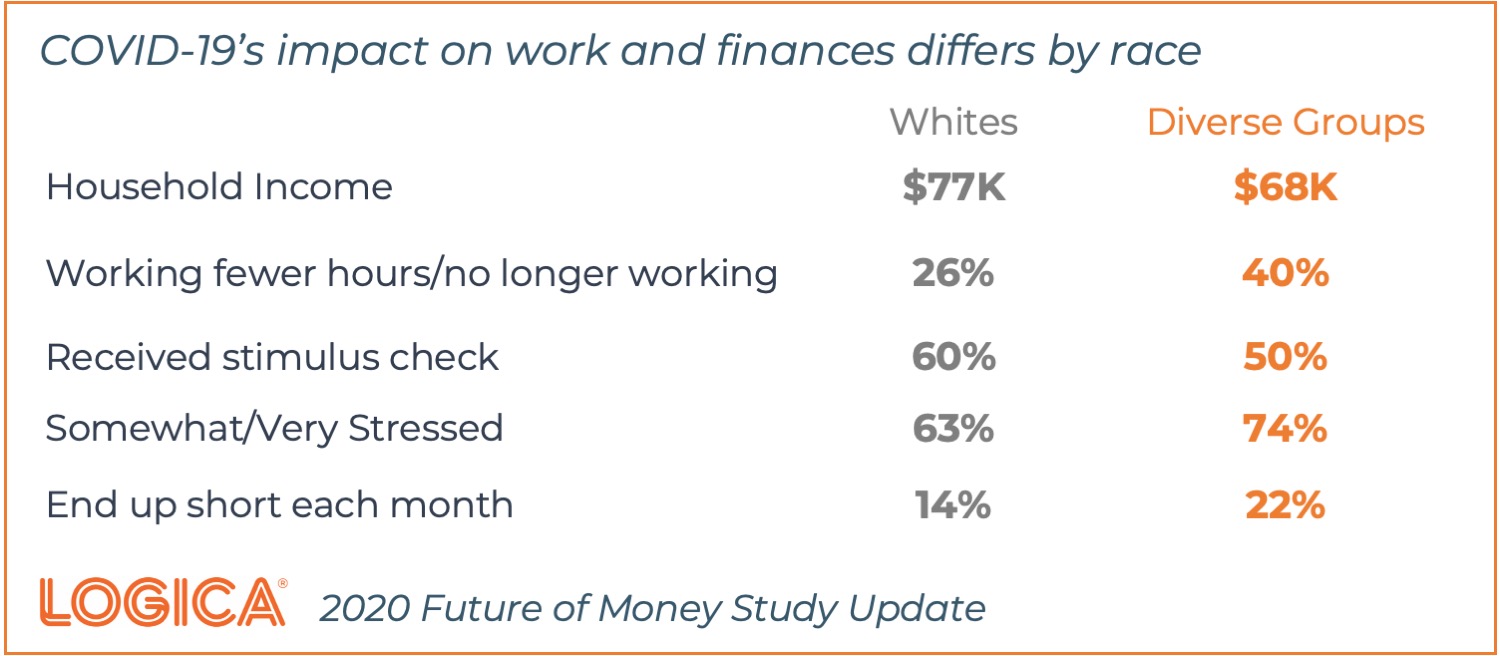 Key Takeaways
Employers and brands will need to continue to rapidly adjust their strategies and communications as the impact of COVID-19 on Americans continues.
Because COVID-19 is impacting groups within your target markets differently, it's time to take a look at what you know about your customers and reevaluate. It's likely the path to purchase has changed, adjustments to segments need to be made, products will continue to pivot, and communications have to be modified rapidly.
Each week, we will post a deep dive into a segment of the new Future of Money study results. You can view the entire Future of Money report here.
You can also take a deep dive into employment trends and job satisfaction as the pandemic continues by checking out our recently released State of the American Worker study here.
About the Logica Future of Money Study, Summer 2020
The newest insights in this special report are based on data collected from a nationally representative group of 1,000 American adults balanced on gender, income and generation. An additional 200 older Gen Zers (age 16-23) were also included for generational comparisons. Qualitative insights were provided by partner KNow Research. First fielded from April 8-14, this update was conducted July 8-14, and the results illustrate how people have continued to change their approach to making, spending, saving and investing money.